Cemeteries in the Philadelphia Area
It's perhaps unsurprising that in a historic city like Philadelphia there are a number of 18th and 19th century cemeteries in the city and throughout the surrounding regions. Either due to this history, or a personal connection, or perhaps both, many choose cemeteries in the Philadelphia area as their final resting place. This page will help serve as a guide for you to find the right choice for you or a loved one.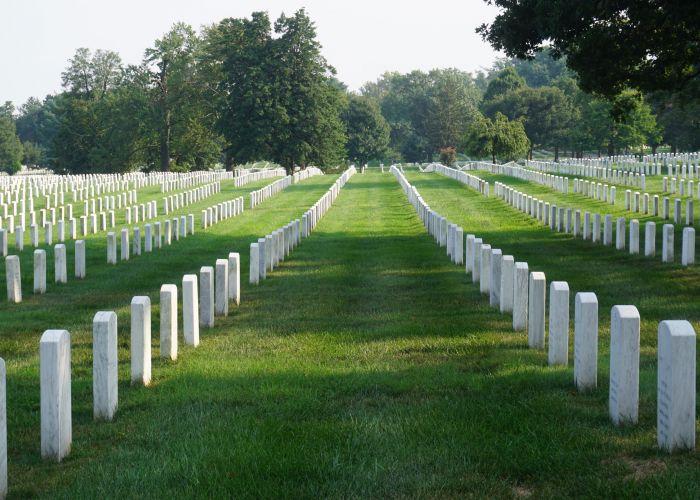 Choosing a Cemetery Near Philadelphia
Choosing to plan your burial is one of the most thoughtful things you can do for your loved ones. First, it ensures that your wishes are respected, and second, it saves your family the trouble of planning your funeral during their time of grief.

And planning your funeral all starts with choosing a cemetery. Do you want one in close proximity to your family? Or one that speaks to you based on its historic significant? Or based on another reason entirely? Start by looking through our list of Philadelphia-area cemeteries below.
Want a Free Tool to Help Plan a Funeral?
If you're planning a funeral in Philadelphia, it can sometimes be difficult, as there are so many decisions to be made.
But BurialPlanning.com offers a free downloadable checklist to residents of the Philadelphia area, and it can simplify the funeral and burial planning process.
If you would like advice and help on planning a funeral/burial in the Philadelphia area, complete this brief form now to receive your free tool.
Request a Free Funeral Planning Checklist